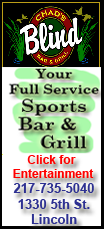 As you go about your holiday, we hope this soldier's words will bring home the current sacrifice and bravery of our men and women in the armed services. They most honorably deserve a moment of our time, as well as our prayers this Memorial Day weekend.

___

(Copy)

It was a great day today because nobody died. It sounds so morbid, but it's just a fact of life out here. There was definitely a different feel in the air. Speaking of air, let me tell you how bad the air smells if you are around a Marine who has not showered in 5 months! Yes, that's right...5 MONTHS!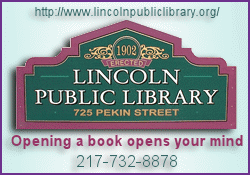 This Private First Class came right off the battlefield, traveling in the helicopter that brought him and his injured detainee to our hospital. One of my staff got him some toiletries and a towel so he could take a shower. He got all cleaned up, but then came back into the Operations Room in the same stinky clothes he had been wearing for 5 months. I took him down to the supply room where we keep extra uniforms, boots, t-shirts, socks, toiletries, etc., and I hooked him up with some new clothes. He was like a new man. He marveled at how interesting it was to be inside a building again. I have to tell you – these young Marines are a special breed and they tug at my heart every time. They are polite and respectful and never ask for anything. They love being out in the field and just want to get back with their guys to join them in the fight.
That first paragraph was written 3 days ago and my how the feel in the air has changed: literally. Last night there was a giant fire on Camp Leatherneck. Thick black smoke was billowing from the supply lot and drifting over Camp Bastion. Giant flames and huge explosions occurred as ammunition was cooked off. The fire continued into the night. To add insult to injury, a sand storm then decided to hit!
This time, I was still at work so I didn't have to be outside feeling the brunt of the storm, but the dust still seeps in everywhere, burning your eyes and lungs. The fire alarms were going off in every building and tent. After the sand storm subsided, I climbed on the top of one of the large metal containers and watched as the firefighters attempted to put out the fire still burning over at Leatherneck. It was still not out when I finally went back to my tent at 11:30pm.
Just when you think things couldn't get much worse, the fire alarms start going off again at 5:30am: this time from the smoke. The air was thick and you could still see the fire burning. After a short muster, they allowed us back into our tents and I caught a few more hours of sleep.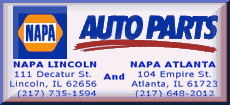 Save a few smoke inhalation cases, amazingly nobody got seriously hurt from the fire. Some displaced individuals were housed in the dining facilities, so MREs replaced fresh-cooked food. Because of the high operations tempo, my department had not picked up mail for our group for 2 days, so I was bound and determined to make the trip when my boss told me that we could still get on the base.
Little did I know we would have to take the long way around, almost getting lost and nearly getting stuck in the sand. I learned my lesson to close the windows or you'll get a face full of dirt trying to drive through that stuff. But alas, the lesson was short-lived, for when I returned, our vehicles got repossessed. No, it's not because of my driving...somebody forgot to pay the bill for the contract.
I was thankful for a chance to sleep in, as today was the most trying day for me yet. Mentally, it seems to be getting harder and harder for me to see the horrific injuries suffered by our young Marines. I can't even describe how sickening it is to see somebody come out of the ambulance with their limbs blown off or their face so completely bloody that you wouldn't even recognize the man if you knew him. You can't really see the flesh and blood because everything is wrapped up, but you know by the way it looks that his leg or arm is gone.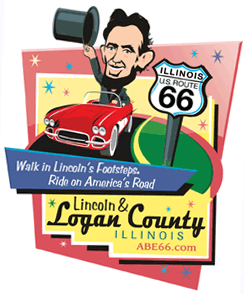 I was confused today when we were told a triple amputee was expected and I saw that he still had one of his boots on. As he was lowered out of the ambulance, however, I then saw by the girth of the bandage that there was no flesh there. A double amputee was followed 25 minutes later by a triple amputee. Stories of heroism on the battlefield follow shortly thereafter.
The smell is also incredibly insulting to the senses and forever burned into my memory. But what gets to me even more is the look on everybody's faces right before the doors to the ambulance swing open. The tension in the air is palpable and it shows. People don't want to look, but at the same time they want to see for themselves, to judge for themselves whether or not the guy is going to make it.
And when the Marine with 3 of his limbs missing takes his one good arm and gives everyone a thumbs up as he comes out of the ambulance, your stomach sinks to your knees and you feel as if you heart is going to explode as you choke back the tears.
With all this tragedy, it is now the simple, selfless acts that bring me great happiness. The Marine I mentioned in the first paragraph is still here, serving as a guard for an injured Detainee. I asked him how he was doing and if there was anything he needed. He said he didn't need anything and thanked me. We continued to talk and just as I was about to say goodbye, he seemed to reluctantly ask me if I could help him find a cover (a hat). He was walking back and forth from Bastion to Leatherneck and was getting yelled at for not wearing his cover. I told him I would check the supply closet.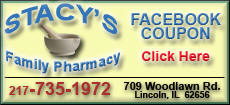 As I was leaving the ward, I saw three Marines standing in the hallway. I figured it would be pointless, but I asked them if any of them had an extra cover with them. They kind of looked at me incredulously, but inquired as to why I would ask the question. I told them the story of the Marine.
Without skipping a beat, the Chief Warrant Officer then took his cover out of his pocket and handed it to me. I started to protest, saying that he would now be without a cover. He then said to me, "Ma'am, I'm a Chief Warrant Officer...they can yell at me all they want." And with that, I thanked him, put the cover back in his hands, and told him where he could find the Private First Class. I walked away before he could see the tears welling in my eyes.
I finish the night knowing the next sand storm is forecast for some time tonight and that I'll have to probably drag myself out of bed when the fire alarms go off – a minor irritation in the grand scheme of things.
___
Response from Henriquez to Phil Bertoni, who requested permission to publish this letter:
Writing this letter to my family and friends was a way for me to process the events I experienced; there was no thought of writing this for publication. I am happy, however, that people are moved by the story and appreciate a first-hand account of life out here.
Please let me know if you have any questions.
Very Respectfully,
LT Natalia C. Henriquez, USN
U.S. Medical Operations Department Head
United Kingdom Role 3 Hospital
Camp Bastion, Helmand Province, Afghanistan
[Text from file received]
Click here to respond to the editor about this article.